Important Dates to Remember
Mar. 29-30—JH Play:  Zorrito
Apr. 1-4—AZ Merit and AIMS for Junior High
Apr. 2—Pre-ACT/ACT for High School
Apr. 4—Open House for prospective scholars.
Apr. 11, 7 PM—PTO Meeting
Apr. 12-13—Musical: West Side Story
Apr. 25-27–Arts Department Disney Trip
May 2—Instrumental and Choir Concerts
May 3—Dance Concert
May 4—Prom
May 9, 7 PM—PTO Meeting
May 10—Drama Interactive Night
May 13-15—Finals Week
May 15—Graduation
May 16—Awards Ceremonies

2019 Standardized Testing Schedule
A few reminders about testing next week:

Breakfast will be provided free of charge on testing days. Covered Sugar Bakery will be offering the normal breakfast menu and PTO will also be supplying food. Breakfast items will be available from 6:45-7:15 so make sure your scholar is here on time to get some!

Testing schedules do vary by grade level.  Please see the schedule below or refer to the newsletter.

MONDAY:

7th and 8th grade: 7:30am testing begins.

9th, 10th and 11th graders: Students are to report to school at 9:00am

TUESDAY:

7th and 8th grade: 7:30am testing begins.

9th, 10th and 11th graders: 7:30 am testing begins.

WEDNESDAY:

7th and 8th grade: 7:30am testing begins.

9th, 10th and 11th graders: NO TESTING. Please report to school during lunch time.
Thursday is a regular B Day.  It is a free dress-down day for those who earned a ticket by attending all of their required days of testing.
Junior High School Spring Drama Performance
Fri., Mar. 29, 7 PM
Sat., Mar. 30, 3 PM
Sat., Mar. 30, 7 PM
If you have friends or families interested in learning what a Heritage Academy education can provide, let them know about our upcoming open house dates:
April 4, 7 PM
If you are interested in supporting our sports teams by joining the booster club, contact Coach Stillings at tstillings@heritageacademyaz.com.
Spring Musical
April 12-13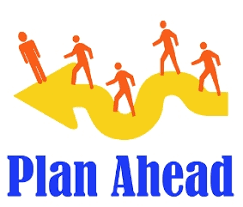 College Planning Meetings
Parents and scholars, do you have questions regarding College planning? Below is a list of topics that you may want to consider. Schedule your appointment now with our Director of College Relations by going here.
High school course selection
Early College Program – Dual enrollment, AP & CLEP
Earning an Associates Degree at Heritage Academy
ACT/SAT/PSAT (Which test and when?)
Financial Aid (Scholarships, Grants, Loans & FAFSA)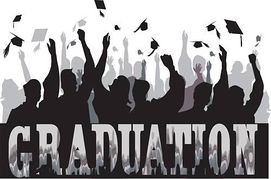 Graduation is scheduled on Wednesday, May 15, 2019 at South Mountain High School.  Each graduate will be given 10 tickets and additional tickets will be available for purchase.
Science Tour
For:  Freshmen and sophomores in 2019-20
When:  Fall Break 2019
To:  Northern California
Contact:  Mr. Halterman with questions at bhalterman@heritageacademyaz.com
Liberty Tour
For:  Juniors and seniors in 2019-20
When:  Fall Break 2019
To:  New York, Boston, Pennsylvania
Contact:  Mr. Sheffer with questions at msheffer@heritageacademyaz.com
For:  Performing arts scholars in grades 7-12
When:  January 2020
Where:  Tonto Rim Christian Camp near Payson, Arizona.
Speak to your performing arts department teacher for details.
Europe 2020
For:  High school students
When:  Spring 2020
Contact:  Mr. Arnold with questions at jarnold@heritageacademyaz.com