Important Dates to Remember
Jan. 17, 7 PM—Open House for prospective scholars
Jan. 21—Civil Rights Day, No School
Jan. 28-29—Talent Show Auditions
Jan. 29—8th Grade College Night
Jan. 31—Dollars for Duds (scholars dress out of uniform, $1 for the top, $1 for the bottom—refer to handbook for dress standards)
Jan. 31—Pep Assembly
Feb. 1—Sweetheart Dance
Feb. 2—Laveen Parade
Feb. 4-7—Enrollment Lottery
Feb. 14, 7 PM—PTO Meeting
Feb. 16—Laveen BBQ
Feb. 18—President's Day, No School
Feb. 21, 7 PM—Open House for
Prospective scholars
Feb. 28—Dollars for Duds
Mar. 1-2—Murder Mystery Dinner
Mar. 11-14–Spring Break
Mar. 28—Dollars for Duds
Mar. 29-30—JH Play:  Zorrito
Apr. 1-4—AZ Merit
Apr. 4—Open House for prospective scholars.
Apr. 11, 7 PM—PTO Meeting
Apr. 12-13—Musical: Westside Story
Apr. 25-27–Arts Department Disney Trip
May 2—Instrumental Concert
May 3—Choir Concert
May 4—Prom
May 9, 7 PM—PTO Meeting
May 10—Dance Concert
May 13-15—Finals Week
May 15—Graduation
May 16—Awards Ceremonies
If you have friends or families interested in learning what a Heritage Academy education can provide, let them know about our upcoming open house dates:
January 17, 7 PM
February 17, 7 PM
April 4, 7 PM
Open Enrollment for all new students in the 2019-20 academic year is now until January 31st!  You must submit an application by this date in order to be in the lottery.
Go to halaveen.com to enroll!
Seminar and College Fair
Tuesday, January 29
7:00-8:30 PM
For parents and their scholars 8th-12th grades
Eighth graders will be able to discuss high school planning including opportunities to earn college credit while in high school.  Heritage Academy is proud to offer a number of ways to earn college credit including dual enrollment.  This is the time to plan to make the most of the next four years!
For those scholars already looking ahead to college, please join us to learn more about college planning. We will discuss the college application process and university and college representatives will be available from Rio Salado, Benedictine University, Grand Canyon University, U of A, ASU, NAU, and other local colleges.
Dual Enrollment Registration
It's time to register for the Spring 2019 semester.  If you need assistance with registration or admissions, please contact Mrs. Weiler. See this link for course section numbers.
Announcements:
This girls' choice dance will be on February 1st.  Tickets are $23 at purplepass.com or $25 at lunch until January 27th.  On January 28th they will go up to $30 at lunch or $29 online. Tickets will be $35 at the door.  Visit hascholarcouncil on Instagram to find out how you can get free tickets!
Auditions will be Jan. 28-29.  Sign-ups will be on the band room door.
The Talent Show will be on February 22
We love supporting the community of Laveen at the traditional events held each year.  You can earn service hours by participating with Heritage in the parade and the BBQ by signing up at the front desk!
Laveen Parade: Sat., Feb., 2
Laveen BBQ: Sat., Feb. 16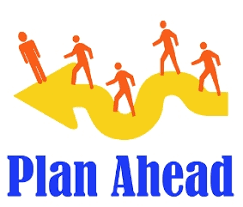 College Planning Meetings
Parents and scholars, do you have questions regarding College planning? Below is a list of topics that you may want to consider. Schedule your appointment now with our Director of College Relations by going here.
High school course selection
Early College Program – Dual enrollment, AP & CLEP
Earning an Associates Degree at Heritage Academy
ACT/SAT/PSAT (Which test and when?)
Financial Aid (Scholarships, Grants, Loans & FAFSA)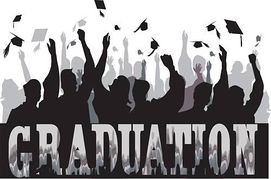 Graduation is scheduled on Wednesday, May 15, 2019 at South Mountain High School.  Each graduate will be given 10 tickets and additional tickets will be available for purchase.
Science Tour
For:  Freshmen and sophomores in 2019-20
When:  Fall Break 2019
To:  Northern California
Contact:  Mr. Halterman with questions at bhalterman@heritageacademyaz.com
Liberty Tour
For:  Juniors and seniors in 2019-20
When:  Fall Break 2019
To:  New York, Boston, Pennsylvania
Contact:  Mr. Sheffer with questions at msheffer@heritageacademyaz.com
For:  Performing arts scholars in grades 7-12
When:  January 9-12
Where:  Tonto Rim Christian Camp near Payson, Arizona.
Registration is nearly full, but a wait list will be created if you are interested.  Speak to your arts department teacher for details.
 France and Spain Tour 2019
For:  High school students in 2018-19
When:  Spring Break, 2019
Contact:  Mr. Arnold with questions at jarnold@heritageacademyaz.com