Important Dates to Remember
Feb. 1—Sadie Hawkins
Feb. 2—Laveen Parade
Feb. 8—Performing Arts Hot Dog Dinner and Auctions Fundraiser
Feb. 11—Deadline for spring sports payments and physicals
Feb. 11-15—Enrollment Lottery
Feb. 12—Spring Sports Meeting
Feb. 14, 7 PM—PTO Meeting
Feb. 16—Laveen BBQ
Feb. 18—President's Day, No School
Feb. 21, 7 PM—Open House for
Prospective scholars
Feb. 28—Dollars for Duds
Mar. 1-2—Murder Mystery Dinner
Mar. 11-14–Spring Break
Mar. 28—Dollars for Duds
Mar. 29-30—JH Play:  Zorrito
Apr. 1-4—AZ Merit and AIMS for Junior High
Apr. 2—Pre-ACT/ACT for High School
Apr. 4—Open House for prospective scholars.
Apr. 11, 7 PM—PTO Meeting
Apr. 12-13—Musical: Westside Story
Apr. 25-27–Arts Department Disney Trip
May 2—Instrumental and Choir Concerts
May 3—Dance Concert
May 4—Prom
May 9, 7 PM—PTO Meeting
May 10—Drama Interactive Night
May 13-15—Finals Week
May 15—Graduation
May 16—Awards Ceremonies
Open Enrollment for all new students in the 2019-20 academic year is now until January 31st!  You must submit an application by this date in order to be in the lottery.  All applications received after January 31st will be put on a wait list until space is available.
Go to halaveen.com to enroll!
Come be in the parade with us!  Meet at the school at 9:45 on Saturday, February 2.  Wear your favorite Heritage attire and make sure to have your parents fill out the waiver before they leave!  Have your ride pick you up at the end of the parade at 51st Ave. and Dobbins.
This girls' choice dance will be at Main Event on February 1st. Tickets will be $35 at the door.  Visit hascholarcouncil on Instagram to find out how you can get free tickets!
7th Grade Young Scholars Program
The Cooke Young Scholars Program is a selective 5-year, pre-college scholarship for high-performing 7th grade students with financial need. It provides comprehensive academic and college advising, as well as financial support for school, Cooke-sponsored summer programs, internships, and other learning enrichment opportunities. The 2019 Cooke Young Scholars Program application opens on January 14, 2019. Visit the website for more details.
Dual Enrollment Registration
It's time to register for the Spring 2019 semester.  If you need assistance with registration or admissions, please contact Mrs. Weiler. See this link for course section numbers.
If you have friends or families interested in learning what a Heritage Academy education can provide, let them know about our upcoming open house dates:
January 17, 7 PM
February 17, 7 PM
April 4, 7 PM
February 22
We love supporting the community of Laveen at the traditional events held each year.  You can earn service hours by participating with Heritage in the BBQ on Saturday, February 16 by signing up at the front desk!  This year there is an admission charge to attend the BBQ, but if you are assisting Heritage at our booth, you will get free entry!
You can purchase the family pack for $20.00 online and get 4 adult admissions and 2 free wristbands for the fun zone.  At the door on the day of the event, it will be $10.00 per person (kids are free).  Go here to purchase tickets online.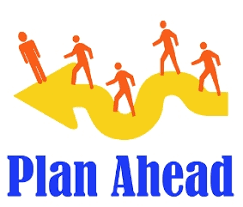 College Planning Meetings
Parents and scholars, do you have questions regarding College planning? Below is a list of topics that you may want to consider. Schedule your appointment now with our Director of College Relations by going here.
High school course selection
Early College Program – Dual enrollment, AP & CLEP
Earning an Associates Degree at Heritage Academy
ACT/SAT/PSAT (Which test and when?)
Financial Aid (Scholarships, Grants, Loans & FAFSA)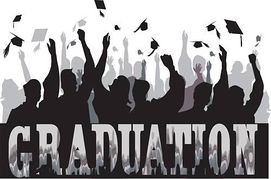 Graduation is scheduled on Wednesday, May 15, 2019 at South Mountain High School.  Each graduate will be given 10 tickets and additional tickets will be available for purchase.
Science Tour
For:  Freshmen and sophomores in 2019-20
When:  Fall Break 2019
To:  Northern California
Contact:  Mr. Halterman with questions at bhalterman@heritageacademyaz.com
Liberty Tour
For:  Juniors and seniors in 2019-20
When:  Fall Break 2019
To:  New York, Boston, Pennsylvania
Contact:  Mr. Sheffer with questions at msheffer@heritageacademyaz.com
For:  Performing arts scholars in grades 7-12
When:  January 2020
Where:  Tonto Rim Christian Camp near Payson, Arizona.
Speak to your performing arts department teacher for details.
 France and Spain Tour 2019
For:  High school students in 2018-19
When:  Spring Break, 2019
Contact:  Mr. Arnold with questions at jarnold@heritageacademyaz.com