Important Dates to Remember
Feb. 8—Performing Arts Hot Dog Dinner and Auctions Fundraiser
Feb. 11—Deadline for spring sports payments and physicals
Feb. 11-15—Enrollment Lottery
Feb. 12—Spring Sports Meeting
Feb. 14—Valentine's Dollars for Duds
Feb. 14, 7 PM—PTO Meeting
Feb. 16—Laveen BBQ
Feb. 18—President's Day, No School
Feb. 21, 7 PM—Open House for
Prospective scholars
Feb. 28—Dollars for Duds
Mar. 1-2—Murder Mystery Dinner
Mar. 11-14–Spring Break
Mar. 28—Dollars for Duds
Mar. 29-30—JH Play:  Zorrito
Apr. 1-4—AZ Merit and AIMS for Junior High
Apr. 2—Pre-ACT/ACT for High School
Apr. 4—Open House for prospective scholars.
Apr. 11, 7 PM—PTO Meeting
Apr. 12-13—Musical: West Side Story
Apr. 25-27–Arts Department Disney Trip
May 2—Instrumental and Choir Concerts
May 3—Dance Concert
May 4—Prom
May 9, 7 PM—PTO Meeting
May 10—Drama Interactive Night
May 13-15—Finals Week
May 15—Graduation
May 16—Awards Ceremonies
Marines Visit – Monday, February 11
Learn about what it takes to become a Marine and what it means to serve. Visit with a representative during lunches.
Seniors with a 3.25 GPA or higher: The Maricopa County Presidential Honors Scholarship is a great opportunity for you to receive FREE tuition up to two (2) years at any Maricopa Community College. A representative from South Mountain Community College will be on campus on February 11 to discuss the scholarship, as well as the programs offered at SMCC. Join us to learn more. Pizza lunch will be provided.
Dual Enrollment Registration
Enroll by Feb. 11 to receive college credit for your high school classes. If you need assistance with registration or admissions, please contact Mrs. Weiler. See this link for course section numbers.
Special Dollars for Duds Day
Thursday, February 14
Dress in red, white, pink for $2
Dress down out of theme for $4
Remember Heritage Dress Down Standards in the handbook.
You can earn service hours by participating with Heritage in the BBQ on Saturday, February 16 by signing up at the front desk!  This year there is an admission charge to attend the BBQ, but if you are assisting Heritage at our booth, you will get free entry!
You can purchase the family pack for $20.00 online and get 4 adult admissions and 2 free wristbands for the fun zone.  At the door on the day of the event, it will be $10.00 per person (kids are free).  Go here to purchase tickets online.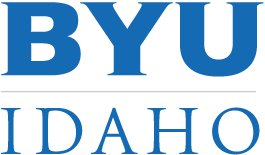 Join us Feb. 19 at the Heritage Academy Gateway campus from 3:30-5:00 pm. Meet with the representative from from BYU-I. Learn about admissions and  programs. If you have already been accepted to BYU-I, then bring your questions and learn about the next step. Don't miss it! Open to all of our Heritage families and scholars!
Join us for a special informational session at Benedictine University (at their Mesa campus) on February 21, from 6-8 pm. Learn about the FastTrack to Bachelor's program for our Heritage scholars, take a campus tour, and explore their degree programs! All grade levels welcome. Click on these links below for more information about some programs at Benedictine University.
If you have friends or families interested in learning what a Heritage Academy education can provide, let them know about our upcoming open house dates:
February 21, 7 PM
April 4, 7 PM
February 22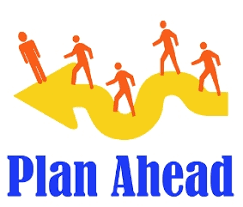 College Planning Meetings
Parents and scholars, do you have questions regarding College planning? Below is a list of topics that you may want to consider. Schedule your appointment now with our Director of College Relations by going here.
High school course selection
Early College Program – Dual enrollment, AP & CLEP
Earning an Associates Degree at Heritage Academy
ACT/SAT/PSAT (Which test and when?)
Financial Aid (Scholarships, Grants, Loans & FAFSA)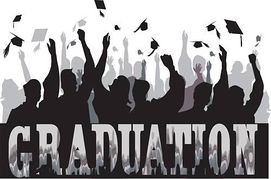 Graduation is scheduled on Wednesday, May 15, 2019 at South Mountain High School.  Each graduate will be given 10 tickets and additional tickets will be available for purchase.
Science Tour
For:  Freshmen and sophomores in 2019-20
When:  Fall Break 2019
To:  Northern California
Contact:  Mr. Halterman with questions at bhalterman@heritageacademyaz.com
Liberty Tour
For:  Juniors and seniors in 2019-20
When:  Fall Break 2019
To:  New York, Boston, Pennsylvania
Contact:  Mr. Sheffer with questions at msheffer@heritageacademyaz.com
For:  Performing arts scholars in grades 7-12
When:  January 2020
Where:  Tonto Rim Christian Camp near Payson, Arizona.
Speak to your performing arts department teacher for details.
 France and Spain Tour 2019
For:  High school students in 2018-19
When:  Spring Break, 2019
Contact:  Mr. Arnold with questions at jarnold@heritageacademyaz.com