Important Dates to Remember
Apr. 11, 7 PM—PTO Meeting
Apr. 12-13—Musical: West Side Story
Apr. 25-27–Arts Department Disney Trip
May 2—Instrumental and Choir Concerts
May 3—Dance Concert
May 4—Prom
May 9, 7 PM—PTO Meeting
May 10—Drama Interactive Night
May 13-15—Finals Week
May 15—Graduation
May 16—Awards Ceremonies
Spring Musical
April 12-13
Would you like to learn more about South Mountain Community College? A representative will be on campus to discuss admissions, programs, and scholarships. Stop by and visit with the representative during both lunches to learn more on Monday, April 15.
France Tour 2020
Informational meeting for all of those interested in going on our France-Paris, Normandy, and Brittany Tour during Spring Break 2020.  This will be a great opportunity to get an overview of the tour and what can be expected as well as get your questions answered.  Go to this site to RSVP and receive a reminder.
Tuesday, April 16, 2020
7:00 PM
Email Mr. Arnold with questions at jarnold@heritageacademyaz.com
A representative from the National Guard will be on campus Monday, April 22 during both lunches. Learn more about career and educational opportunities available, as well as, how the National Guard can help you go to college right away.
Rio Salado College Admissions
All scholars NEW to Dual Enrollment need to complete the admission process by May 23. Use the link to begin the online application process.  www.riosalado.edu/dual. If you need assistance with the admission process, you can schedule an appointment at the following link: https://halaveen.com/studentsql-advising/ or contact Mrs. Weiler aweiler@heritageacademyaz.com.
Now that the semester is coming to an end, it is very important to stay on top of  your grades.  Check your grades often on PowerSchool and keep in touch with your teachers!
Financial Assistance for Dual Enrollment
Are you currently taking Dual Enrollment courses or planning to this Fall? The Maricopa Grant Application for Tuition Assistance Grant Application for Tuition Assistance during the 2019-20 school year is now available. Approved applications will be awarded on a first-come, first-served basis (up to 9 credits). Completed applications can be turned in to Mrs. Weiler by May 31. See website for more details
If you are interested in supporting our sports teams by joining the booster club, contact Coach Stillings at tstillings@heritageacademyaz.com.
(Click picture to enlarge.)
Click HERE for tickets.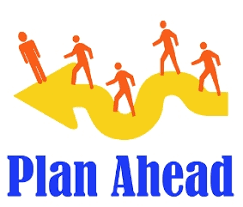 College Planning Meetings
Parents and scholars, do you have questions regarding College planning? Below is a list of topics that you may want to consider. Schedule your appointment now with our Director of College Relations by going here.
High school course selection
Early College Program – Dual enrollment, AP & CLEP
Earning an Associates Degree at Heritage Academy
ACT/SAT/PSAT (Which test and when?)
Financial Aid (Scholarships, Grants, Loans & FAFSA)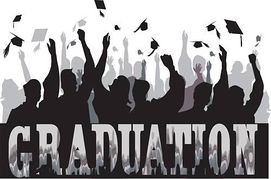 Graduation is scheduled on Wednesday, May 15, 2019 at South Mountain High School.  Each graduate will be given 10 tickets and additional tickets will be available for purchase.
Science Tour
For:  Freshmen and sophomores in 2019-20
When:  Fall Break 2019
To:  Northern California
Contact:  Mr. Halterman with questions at bhalterman@heritageacademyaz.com
Liberty Tour
For:  Juniors and seniors in 2019-20
When:  Fall Break 2019
To:  New York, Boston, Pennsylvania
Contact:  Mr. Sheffer with questions at msheffer@heritageacademyaz.com
For:  Performing arts scholars in grades 7-12
When:  January 2020
Where:  Tonto Rim Christian Camp near Payson, Arizona.
Speak to your performing arts department teacher for details.
Europe 2020
For:  High school students
When:  Spring 2020
Contact:  Mr. Arnold with questions at jarnold@heritageacademyaz.com