Important Dates to Remember
Apr. 5– Open house for prospective Heritage families
Apr. 6-7–Senior Trip
Apr. 9-11–Scholar Council Elections
Apr. 11-13–Junior High History Tour
Apr. 12–PTO Meeting
Apr 13–Orchestra/Choir Field Trip
Apr 20-21–School Musical:  Once on This Island
Apr. 24th–NHS Inductions
Apr. 26–Dollars for Duds
April 27–Drama Interactive Night:  Escape Room
April 28–Prom
May 3–Band/Orchestra Concert
May 4–Choir Concert
May 10–PTO Meeting
May 10–Ballroom Dance Concert
May 11–Dance Concerts
May 14-16–Finals Week
May 16–Graduation
May 17–Awards Ceremonies, Last Day of School
May 21–31–School Closed
Heritage Academy Performing Arts Department presents
April 20th
7 PM
April 21st
3 PM
7 PM
at the Kroc Center (1375 East Broadway)
Tickets are $10 for adults, $8 for students
Get your tickets at the front desk starting, Monday, April 9
Great job to our scholars and teachers on this week's AZ Merit testing!  We had at least 98% attendance each day this week!  Reports are that the scholars felt well prepared for the tests.  Way to go Heroes!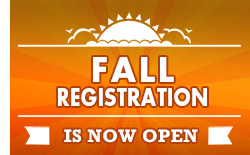 Register for your fall classes now!  Log into your PowerSchool account to register.  If you need your PowerSchool codes, please check with the front office.
Graduation is on Wednesday May 16, 2018.
Mandatory graduation rehearsal will be Tuesday May 15, 2018. This will be at Heritage
Graduation will be held at South Mountain High School Auditorium, located at 5401 S 7th St, Phoenix, AZ 85040. The ceremony will begin at 7:00 pm. Doors will open for seating at 6:30.  Doors will close for the procession at 6:55.  Doors will be reopened after the procession.  Each graduating senior will be given 10 tickets to the ceremony. If your family is in need of more seats, you will be able to purchase additional tickets in the front office for $10.00.
Prom is April 28th at the Tempe Arts Center from 7-11 PM!
Tickets are $50 at the front desk.
Scholars who will be juniors or seniors this fall are invited to participate in the Independence Tour in October.   This trip will take scholars to  Williamsburg; Monticello; Washington, DC; Philadelphia; Valley Forge; Gettysburg; and much more.  For more information, see Mr.  Sheffer or email him at msheffer@heritageacademyaz.com.