Andrew Saathoff
Athletic Director
Email
Front Office
(602) 290-8546
Welcome to the Heritage Academy Laveen Athletics site.  At Heritage Academy we believe that athletics are a beneficial and valuable experience for all scholars.  Our athletic programs strive to develop the traits of good citizenship, sacrifice, determination, teamwork, dedication, and the will to succeed.  Through these traits we help build scholar athletes that become great contributors to society as well as successful, responsible adults.  Leading our programs are some of the best educators and coaches in the Valley who create athletic programs based on a positive, supportive environment.  Our high school teams participate in the Arizona Interscholastic Association in the 2A conference while our junior high sports participate in the Canyon Athletic Association.  So, if you are looking for a well rounded athletic experience in a positive, supportive environment that will build you as an athlete, scholar, and person, Heritage Academy Laveen in the place for you!
As part of the AIA's modifications to return to live competition attendance at all games is limited to two parents or guardians per HOME athlete.  With these modifications in place limiting attendance, we will be live streaming all of our home basketball and soccer games.  All home basketball games and will be streamed to the Heritage Academy Laveen Athletics YouTube Channel.  You can access this page by clicking the YouTube image below.  All home soccer matches will be streamed to the Heritage Academy Laveen Athletics Facebook page.  You can access the Facebook page by clicking the Facebook image below.
PhireWorx Photography has set-up a website that allows you to purchase your winter sports pictures online.  Just click on the PhireWorx logo below and it will take you to the website and provide you with all the details you need to make your purchase. Thank you PhireWorx Photography for coming out and taking our winter sports pictures this year!
Register My Athlete gives parents the opportunity to register their scholar athlete for participation in extracurricular activities at Heritage Academy Laveen.  On this site parents will find all of the necessary forms that must be completed before a scholar is eligible to participate.  These forms include…
AIA Physical Packet
Heritage Athletic Packet
COVID-19 Waiver
Each scholar athlete must be cleared in Register My Athlete by the Athletic Director before they can participate.  If you already have an account click on the link below to go to the Register My Athlete website.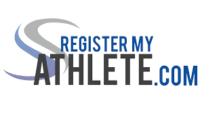 If you have never used Register My Athlete or would like step-by-step instructions on how to register your scholar click the link below.
Mandatory Trainings for Scholar Athletes
All high school athletes must complete two mandatory trainings before being eligible to participate.  These trainings are Brainbook Concussion Education and Opioid Education and only need to be completed once during their high school career.  Scholar athletes can complete both of these trainings at https://academy.azpreps365.com/
Junior high athletes must complete the CAA Student Concussion Guide before being eligible to participate.  This only needs to be done once in their junior high career.  Information for this training can be found at: CAA Student Concussion Guide
Each sport has a one-time per year participation fee that will be assessed at the beginning of each season. The fee is to be paid prior to competing. Requests for fee waiver consideration due to hardship or payment plans must be directed to the athletic director. Funds generated will be used to pay for operational expenses of the programs and to benefit our scholar athletes. Please click the link below to go to our payment site.