Dates to Remember
Oct. 5-9–Fall Break, No School
Oct. 12–First Day of In-Person Learning
Oct. 14—School Picture Day Grades 7-11
Oct. 15—PTO Meeting
Oct. 17—PSAT (10th and 11th graders)
Oct. 29—Dollars for Duds
Nov. 19—Dollars for Duds
Dec. 12—Senior Photo make-up day
Dec. 17—Dollars for Duds
Dec. 14-17—Finals Week
Dec. 27—Last Day of Semester 1
Dec. 21-31—Christmas Break
Jan. 19—Picture Retakes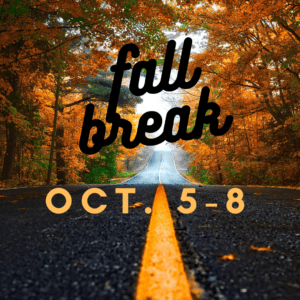 We are looking forward to having our in-person instruction beginning on October 12.  In an effort to make the transition as safe and smooth as possible, please keep in mind the following:
Get "Polo-fied"
We have just over two weeks left!  Please make sure that uniforms have been purchased.  If you are still needing to order uniforms, please check out the options that are available here.  Please know that if a scholar does not come to school in uniform, they will need to be sent home.  Due to COVID restrictions, we will not be able to loan any uniforms out nor will parents be able to deliver a uniform.  Please plan accordingly.
Cut it, Dye It, Shave It, Remove It
Heritage standard will be enforced.  Now is the time to get those haircuts, dye the hair to a natural color, take out piercings, and start shaving again.  Any scholar not in Heritage standard will need to be sent home.
Men at Work
Entrance to our campus from the west on 43rd Avenue.  Please do not enter through the exit on Baseline.  We will need to navigate around construction so please enter cautiously.
If you need a parking pass, you may come into the office and purchase one for $10 in cash.  With the exciting construction that is going on we do have a limited supply.
Enter if You Dare
Entrance into the building will only be through the south door (the back).  Scholars will be required to wash their hands at the handwashing stations before entering the building, so please arrive early.
Mask Up
Masks are mandatory.  Masks will be considered part of dress code and any scholar not wearing a mask will need to go home.
No Deliveries
Please plan appropriately for every day.  With COVID restrictions we are not permitted to allow visitors which means that no delivery of food, homework, clothing, or instruments will be allowed.
It is optimal for any appointments to be made on Fridays, but if a scholar must be signed out early, please do so before 2:30 PM.  Scholars will not be able to be signed out after that time.
Get Your ZZZZ's
Prepare to stay healthy now by adjusting your sleep schedule to get adequate sleep.  Those early mornings will come quickly!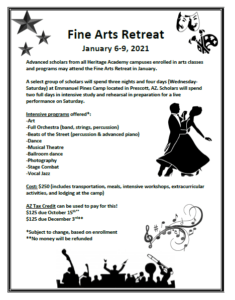 (Click)
Cap and Gown Ordering
Deadline:  November 1st
Coming Soon!
New Online Payment System
As we announced last month, we are migrating over to using MySchoolBucks (MSB) to handle payments, receipts & invoicing for student fees, donations, PTO Dues, field trips, yearbooks, and spirit wear. Unfortunately it is taking longer than anticipated to make the transition.
While we are currently working with an implementation specialist to get the student fees side of MSB completed, our School Store is live with several items available for purchase. You can pay PTO dues or even make ECA and Non-ECA donations there (no class fee payments can be made at this time via ECA donations). Spiritwear is available for certain classes/ organizations and the Fine Arts Retreat will be available for signup and payment soon.  For more information go here.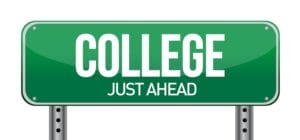 Heritage Academy offers advising to every scholar on campus. We will coach them along their college prep path, get them enrolled in college while in high school, and set up for future success!
Parents and scholars….. Do you have questions regarding college or high school planning?
Topics that you may want to consider:
–High school course selection
-Early College Program – Dual enrollment, AP & CLEP
-Earning an Associates Degree at Heritage Academy
-ACT/SAT/PSAT (Which test and when?)
-Financial Aid (Scholarships, Grants, Loans & FAFSA)
To schedule your appointment with Mrs. Weiler, please visit the website here.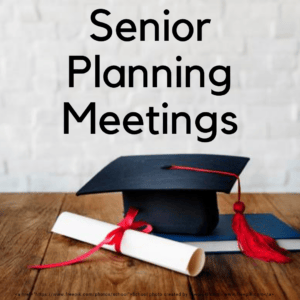 Class of 2021 – Senior Planning Meetings
Mrs. Weiler will be working closely with your family this year to assist your senior with post-graduation goals. Schedule your Senior Meeting now using the following link: https://halaveen.com/advising/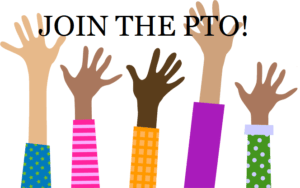 Next PTO Meeting: Thursday, October 15 at 7 PM
SUPPORT THE SCHOOL WHILE YOU SHOP!
Make your grocery bill go further by helping out the PTO.  Fry's will donate when you link your VIP card to their community rewards program and choose Heritage Academy Laveen PTO as the beneficiary!.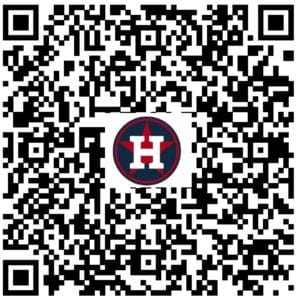 Use this QR code now to track your citizenship service hours!